X-treme Wrestling Federation BOARDS
»
Calendar
»
XWF
Monday Night Madness
06-06-2022, Late evening into next morning
SUPERYACHT PARTYYYYYYYYYYYYY!

FROM A YACHT TRAVELLING BETWEEN FIJI AND SAMOA!

---
DEATHMATCH DIVISION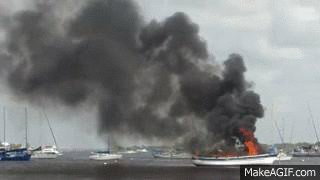 THE FIFTH XWF MADNESS LORD OF VIOLENCE MATCH...
SMOKE ON THE WATER... LEARN TO SWIM!

HIDE YAMAZAKI

JACKI O'LANTERN

THRAX

OLIVER TAYLOR

VITA VALENTEEN



EACH COMPETITOR WILL RIDE OUT ON A DINGHY INTO THE OPEN OCEAN AND MEET THEIR OPPONENTS... WHERE THEY WILL HAVE TO FIGHT UNTIL THEY SIN EACH OTHER'S VESSEL AND LEAVE THEM BOBBING IN THE OCEAN WITHOUT A LIFE RAFT!
---
GEMINI DIVISION


DEATH RATTLE & P.W.T. VS. 2BROKECHICKS & THEMIS PALAESTRA


WHOEVER SCORES THE PINFALL WINS A GEMINI CHAMPIONSHIP SHOT FOR THEIR TEAM




MAD RHYMES, BGTL & MOLLY BARNES VS. THE DISINTIGRATORS, DA BING BONG TWINZZ, & LE BORD DE DIEU


SURVIVORS MATCH
---
IDL DIVISION


MYRA RIVERS VS. SIERRA SILVER

LI'L JUICY VS. CHRIS "DOC" DOCHERTY

JOSSLYN SPENCER (w/ Jason Cashe) VS. LEXI GOLD




"THE V.I.P." CHRIS MOSH, "SPOILED" SUMMER PAGE, & "THE" JESSICA ANDERSON VS. ELIJAH COPELAND & KTFO