X-treme Wrestling Federation BOARDS
Table
(It's Table Time!)


Registration Date: 06-27-2013
Date of Birth: Not Specified
Local Time: 07-04-2020 at 11:59 PM
Status:

Offline



Table's Forum Info
Joined:
06-27-2013
Last Visit:
Invisible
Total Posts:
78 (0.03 posts per day | 0.07 percent of total posts)
(Find All Threads — Find All Posts)
Time Spent Online:
1 day, 22 hours, 19 minutes, 18 seconds
Reputation:
3 [Details]
Referred by:
Nobody
Members Referred:
0
Referrals:
None
Items:
This user has no items. (View All Items)
X-Bux:
✘75,000
Comments received:
1
Comments given:
1




Additional Info About Table
Your Character's XWF Fan Base:
Super Face (always cheered; has massive following; almost never cheats)
Location of character (and optionally, the handler):
Character Bio:
URL to XWF roster page & moveset:
Theme / Entrance Music:
The View by Lou Reed and Metallica
"Big Move" most famous for:
Shooting Table Press
Description of Move:
Gender:
Hidden by disguise




User Comments

You can't send a comment to this user because your usergroup can't send comments.

Matt Lennox (06-30-2013 at 08:14 PM)


Question, when the Dudley boys slammed Christian through you in your picture. Did it hurt real bad?
Table's Signature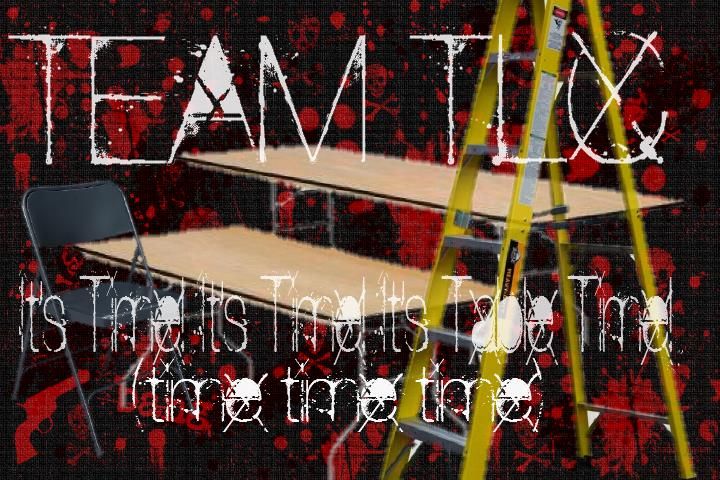 Table Approved Quotes


Who wouldn't want a ghost prostitute? - Mr. Satellite

Being offended is no reason to cheat - Archie Lawson
Supercharged by
MyBB