X-treme Wrestling Federation BOARDS
Madison Dyson
(Fair and Balanced (and Evil))



Registration Date: 02-05-2018
Date of Birth: Not Specified
Local Time: 07-05-2020 at 12:12 AM
Status:

Offline



Madison Dyson's Forum Info
Joined:
02-05-2018
Last Visit:
03-26-2020 06:53 PM
Total Posts:
208 (0.24 posts per day | 0.2 percent of total posts)
(Find All Threads — Find All Posts)
Time Spent Online:
2 days, 20 hours, 33 minutes, 4 seconds
Reputation:
2 [Details]
Referred by:
Nobody
Members Referred:
1
Referrals:
None
Items:
This user has no items. (View All Items)
X-Bux:
✘176,426
Comments received:
3
Comments given:
0




Additional Info About Madison Dyson
Your Character's XWF Fan Base:
Not Over(the perfect heel; hated even by the fans who usually cheer heels; pisses off internet fans too)
Location of character (and optionally, the handler):
Unknown Location
Character Bio:
URL to XWF roster page & moveset:
Theme / Entrance Music:
"Immigrant Song" by Karen O and Trent Reznor
"Big Move" most famous for:
"Dead Bitch Walkin'"
Description of Move:
Celtic Cross Slam
Gender:
Female




User Comments

You can't send a comment to this user because your usergroup can't send comments.

Atara Themis (03-08-2020 at 08:00 AM)


You need to liven this space up bit..

boeing 737 (02-09-2020 at 06:52 PM)


Give me your boomer liver bitch!
DocktorTrust (12-11-2019 at 08:14 AM)


The Good Docktor appreciates the like. May we all fall like Rain drops from the clouds.
Madison Dyson's Signature
pin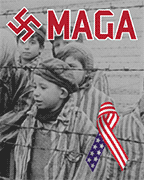 DON'T BE A DUMMY, BE A SMARTY COME AND JOIN THE NA-errrr REPUBLICAN PARTY!
Supercharged by
MyBB