X-treme Wrestling Federation BOARDS
»
Cross-Promotional Event Boards
Users browsing this forum: 1 Guest(s)
Cross-Promotional RP Board - Rules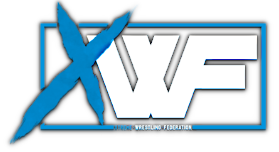 ENJOY YOUR STAY!



While you're here for cross-promotional events, feel free to take a look around and mingle!Just make sure you get your RPs done on time!


REMEMBER:
The Roleplay Rules for the show are as specified: 1 Roleplay, Unlimited Words.

Replying to Roleplays is prohibited.



SPECIAL EVENT PHASE ONE DEADLINE
Cross-Promotional RP Board

Thread / Author
Views
Sorry, but there are currently no threads in this forum with the specified date and time limiting options.
New Posts
Hot Thread (New)
Hot Thread (No New)
No New Posts
Contains Posts by You
Supercharged by
MyBB