X-treme Wrestling Federation BOARDS
»
Calendar
»
XWF
Saturday Night Savage
10-19-2019, Late evening into next morning
---
LIVE FROM NEAL S. BLAISDELL CENTER

---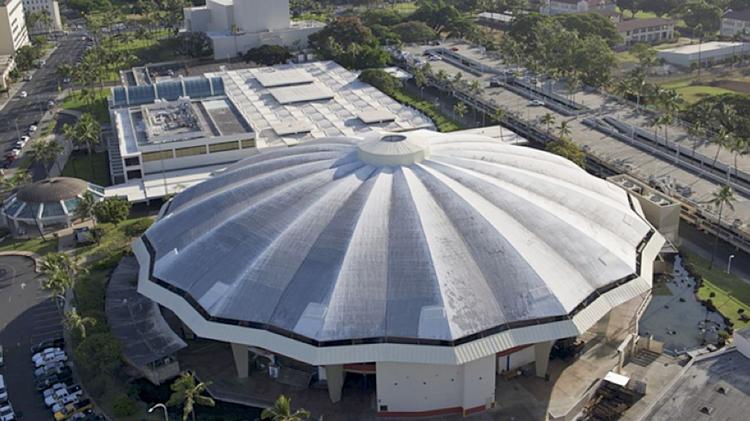 ---
HONOLULU, HAWAII
---

Jim Jimson
- vs -
Random
- vs -
Melanie Crayzee Childs
Triple Threat


---

Thunder Knuckles
- vs -
Wylie Sinclair
Singles


---

Brian Storm
- vs -
Jake Avery
High As Fuck Shane Carver Match
Shane will be dangling on a wire over the ring
First man to release Shane and use his help to beat his opponent wins
Optional: Shane may RP under normal Savage Rules to state his intentions and thoughts, if any.


---

Sarah Lacklan (w/ Kenzi Grey)
- vs -
Griffin MacAlister
Xtreme Rules
Optional: Kenzi Grey may do ONE 1000 word RP


---




XTREME TITLE


Fuzz ©
- vs -
Kieran Overton
Special Guest Referee:

Noah Jackson


Special Guest Time Keeper:

Vita Valenteen


Honolulu Rules Street Fight
Like your average street fight with falls count anywhere but both competitors must wear a Lei to start the match.
Optional: Noah and VV may do ONE 1000 word RP


---




TELEVISION TITLE


Thaddeus Duke ©
- vs -
Big D
15 Minute Time Limit
Cage Match
Pinfall & Submissions Only


---
All matches are 2 RPs with 3k Word Limit. You must post 1 cold open RP before the soft deadline (Friday 11th 11.59pm board time) if you wish to post 2.